Our areas of excellence
Renewable energies

Energy renovation of buildings

Decarbonisation of sea transport.

Nuclear energy

Green hydrogen

Electricity transmission and distribution (T&D - MV - HV)

Electric batteries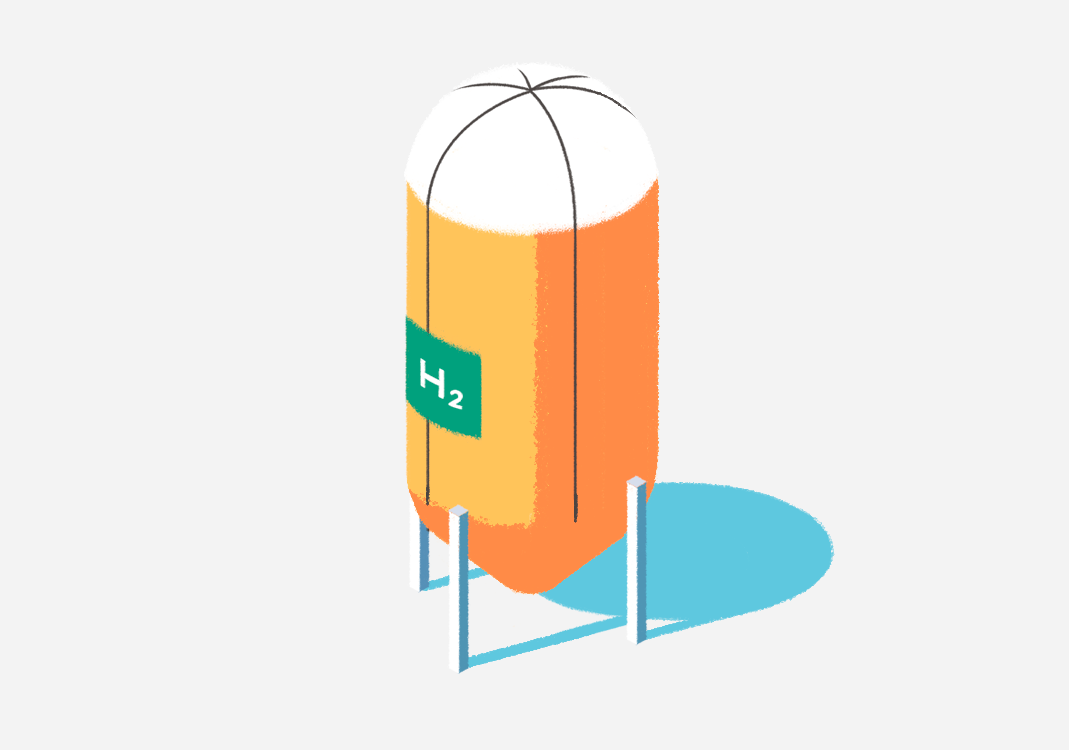 Accelerating the decarbonisation of our planet
Examples of projects
Discover some major projects we have worked on.
A wind of change is bringing renewable energy to Saint-Brieuc

Saint-Brieuc wind farm Offshore wind is flying high! Off the coast of the Bay of Saint-Brieuc, work on the future wind farm is entering its final stretch. By the end of 2023, this 75 km2 facility should be operational, with no fewer than 62 offshore wind turbines.

In the Côtes-d'Armor, this new source of clean energy will be an essential lever for decarbonisation. Each wind turbine has a capacity of 8 MW, so the Saint-Brieuc wind farm will be able to produce a total of 496 MW. This is the equivalent of the annual electricity consumption of 835,000 residents, heating included.

In a forward-looking sector, with increasing numbers of new projects, this €2bn flagship programme has given Atyx teams the opportunity to showcase their expertise in two areas: the design of port and maritime infrastructure, and contract management on the project ownership side..

Full speed ahead towards decarbonisation

Activating new levers to accelerate decarbonisation. At a time of ecological transition, this major challenge now concerns all modes of transport, including maritime. A shipowner, anxious to reduce its gas emissions, recently called on Atyx expertise to assist in the incorporation of "scrubbers" on its fleet of ships.

Installed in the ship's funnels, these devices filter the exhaust fumes from the engines and reduce emissions of pollutants.

From studies through to coordination of the teams and external stakeholders, and including progress management… alongside the client, the Atyx teams supervised this project from start to finish in Europe, and also in Asia.

At the interface between the different project stakeholders, Atyx experts played the role of facilitator between the crews and the shipyard, while carrying out actions to promote safety culture.

At the dawn of a new era

"Green" hydrogen opens the way to a real paradigm shift. Produced from water and electricity of renewable origin, it will act as an accelerator for decarbonisation and will see increasing growth over the next few years.

In France and Europe, "gigafactory" projects are springing up within this booming sector. This is the case in Alsace, where one of these "large-scale" industrial sites will start manufacturing key components of the electrolysers in 2024, enabling the production of "decarbonised" hydrogen for local authorities and companies.

Highly complex industrial projects like the new "gigafactory" in the heart of Alsace require major investment. On this €100m project, Atyx is providing technical assistance to the project owner, covering the deployment of machined parts, their welding and their industrialisation.